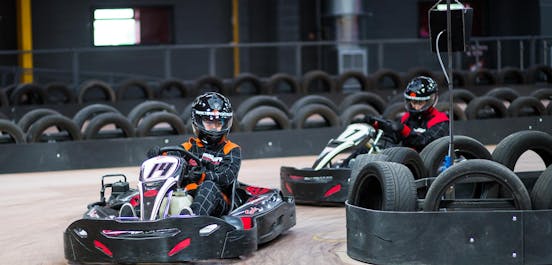 East London Docklands
If you're looking for brilliant go- karting in the heart of London, look no further than our track at our London Docklands centre. Fully equipped with a massive 800m track and nail-biting corners, you'll be able to get up to speeds of 40mph and aim for track times around the 44-second mark.
There's a whole host of reasons why you need to come and pay us a visit. Ideally positioned as a corporate venue, we've got ace conference facilities- you can get some work done before heading out to the track! Looking to keep the kids entertained? Our Docklands track provides a top-class location for kids parties or other events thanks to our food and drink facilities, You can even celebrate your win (or loss) at our fully licensed bar.
CHECK IT OUT