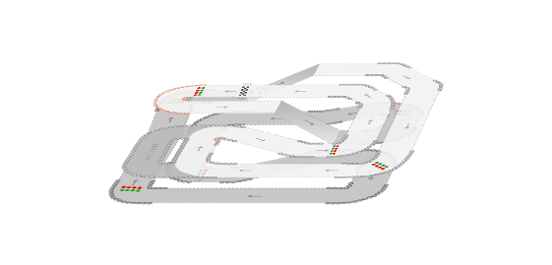 HARLOW
Our new 500m track at TeamSport Harlow has all the ingredients for an adrenaline-filled race. Spread over two levels, the £1.2 million track features an array of tight corners, slopes and wild straights where you can really put the pedal to the metal. With space for up to 16 racers at once, TeamSport Harlow offers an unforgettable Essex go karting experience whether you're here for a competitive race or a bit of fun with your friends.
This state-of-the-art circuit will take all your racing skills to master, and you'll be able to put our speedy 200cc petrol karts through their paces as you get to know every bend and incline. When you've had your fill of the track, grab a bite to eat in our on-site café or relax with a drink at the bar.
Perfect for parties, outings with the family and corporate events, TeamSport Harlow's got everything you need for a day of high-speed thrills. We're just ten minutes away from Harlow town centre with free parking on-site, so what are you waiting for? Bring your mates and find out who's the fastest once and for all!
CHECK IT OUT