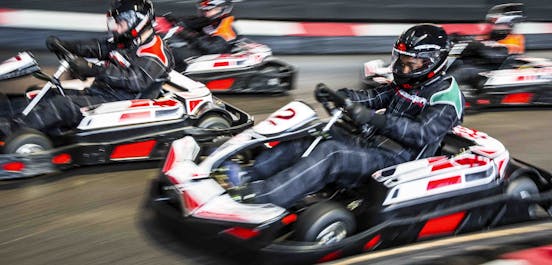 ULTIMATE RACE EXPERIENCE
Compete with yourself or your friends to set the quickest lap times possible in 15-minute sessions! The perfect adult go-karting session for anyone over the age of 13, our Ultimate Race Experience is the ideal way to get some laps under your belt, set a new personal best and have some fun!
Includes: Race-suit, helmet hire, safety Briefing, up to 30 minutes worth of karting, and personalised lap times emailed to you or available by downloading our free app.
CHECK IT OUT