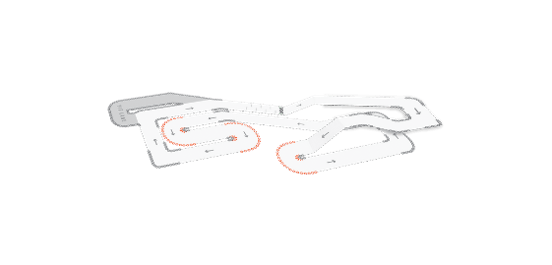 Manchester Victoria
Based under the Manchester Arena car park, here you'll find 550 metres of nerve-testing bends, full-on flyovers and awesome levels to explore. Being so close to the centre, this high-octane circuit is super accessible, with plenty of space to park nearby.
Upon arrival, once you've had your safety briefing you'll be met with 15 nail-biting bends, as well as super chilled out spaces for those who'd rather not get behind the wheel – just make sure they bring a camera to capture the karting magic!
Get up to speeds of 40mph, complete a lap in as quick as 45 seconds, and do your best to beat your mates to pole position with our feisty karts. Show us your racing skills and set up a tournament, or simply buckle up and put pedal to the metal to beat your own personal fastest time.
Find out more about go karting in our Central Manchester location as well as the brand-new for August 2019 trial food options, perfect for refuelling and sharing with friends!
Keen to get started? Get in touch with our local team and find out about the latest go karting Manchester deals. For a thrill like no other, try out indoor karting in Manchester Victoria today!
CHECK IT OUT