CENTURY SIM RACING
Come and test your racing skills on one of our state-of-the-art VR simulators based in the bar areas at several TeamSport Go Karting locations across the UK! Whether you're a racing novice or a pro gamer, you can test and improve your skills in your own true-to-life racing car! Choose from an endless combo of cars and tracks, from cruising around Oulton in a BMW M3 to racing around Spa in your very own Ferrari F1 car.
Test your track skills in the games and get the ultimate racing experience, simply book yourself a slot on the simulator when you get to the track and challenge a friend or two as you all sit side by side and put the pedal to the metal.
Prices start from just £5pp per session of racing!
We have Sim Racing inside our TeamSport Go Karting venues in the following locations: Southampton, Manchester Victoria, Leicester & Newcastle.
CHECK OUT OUR LOCATIONS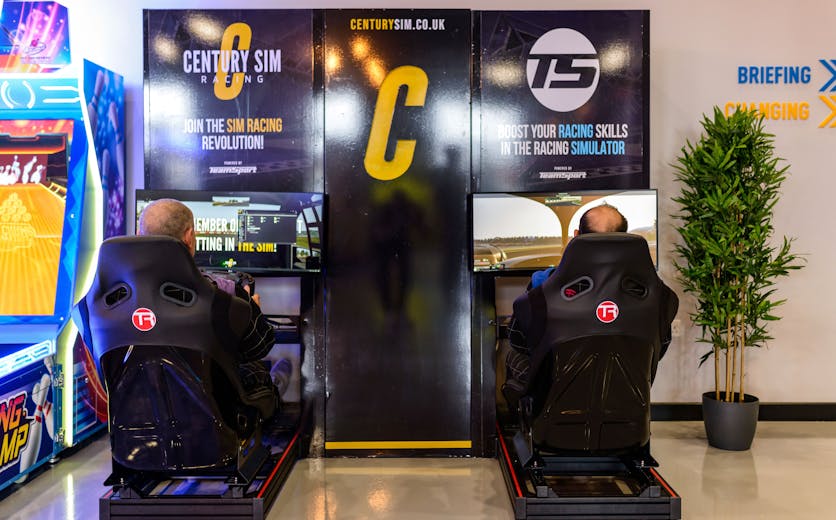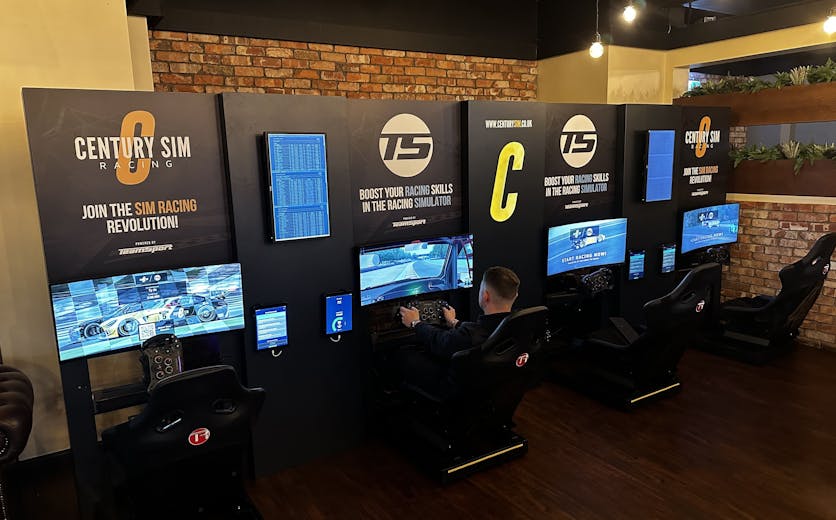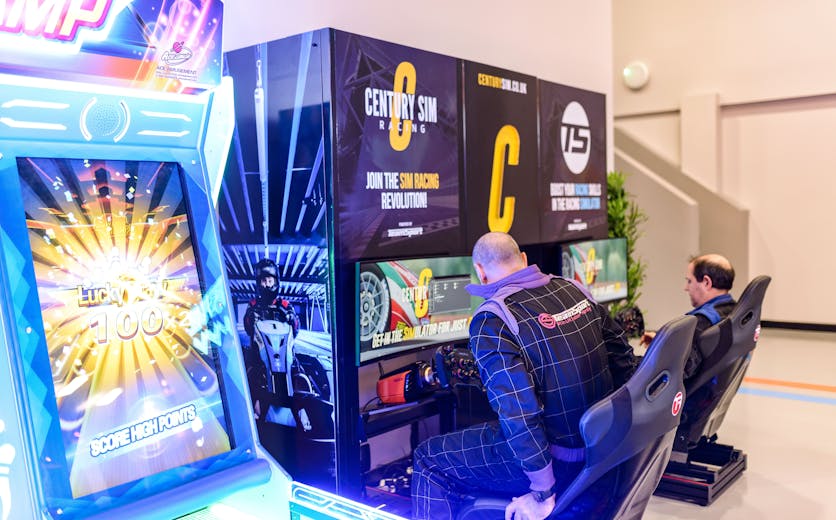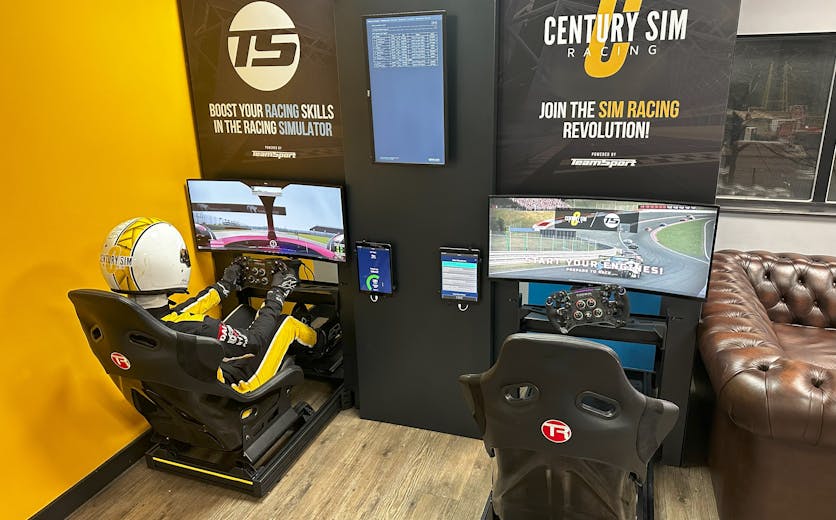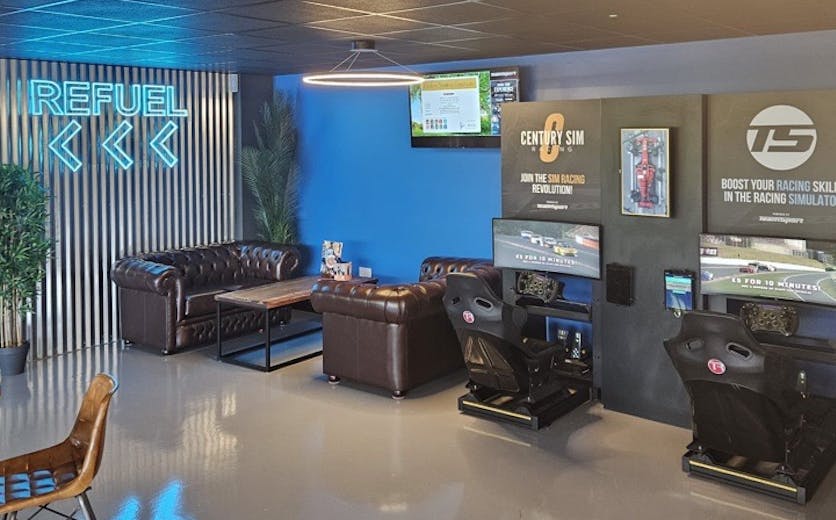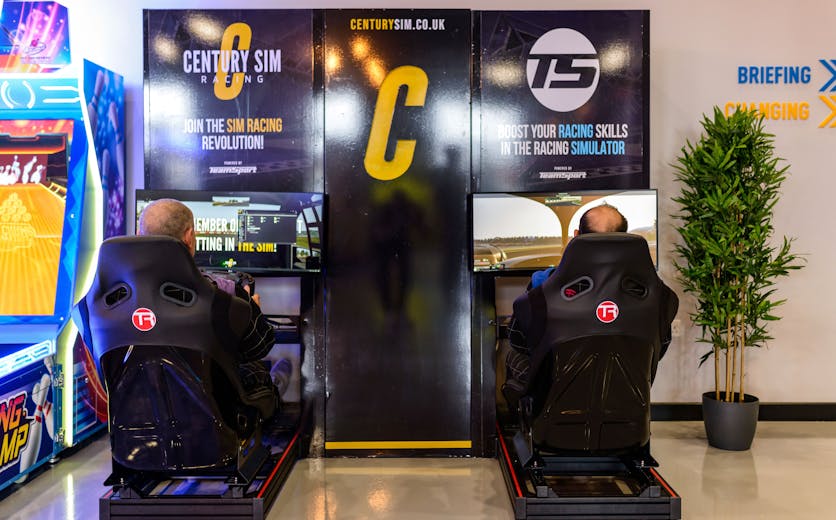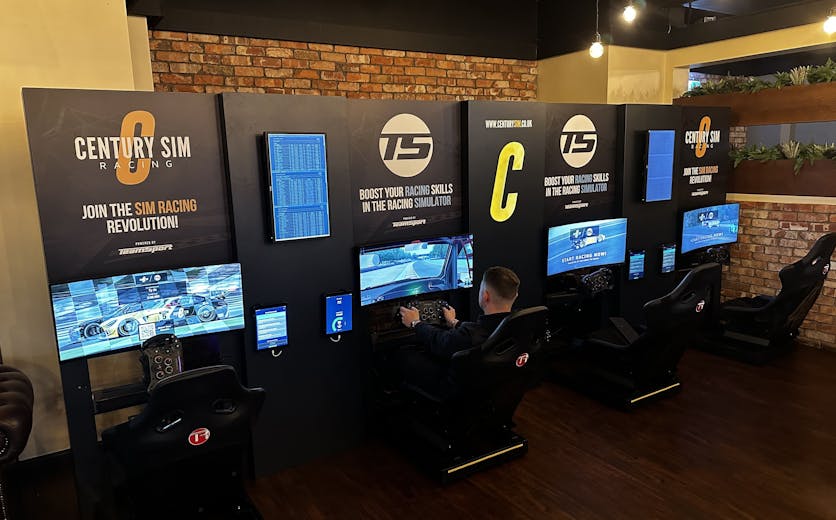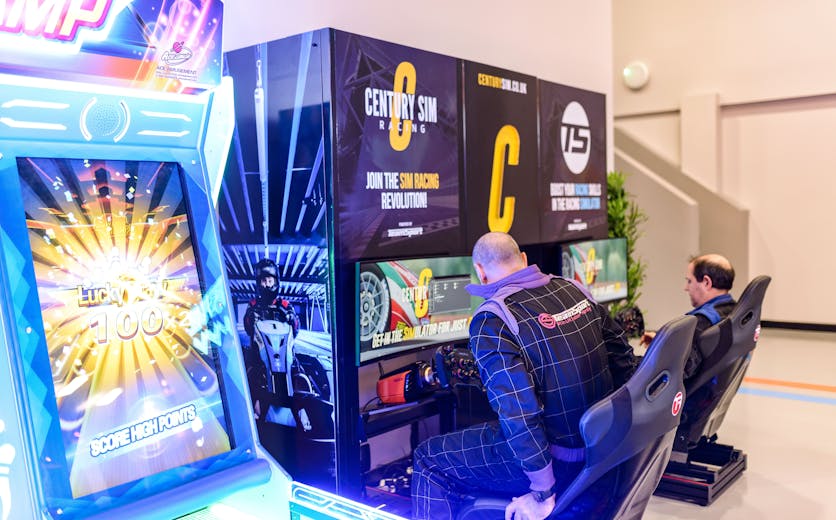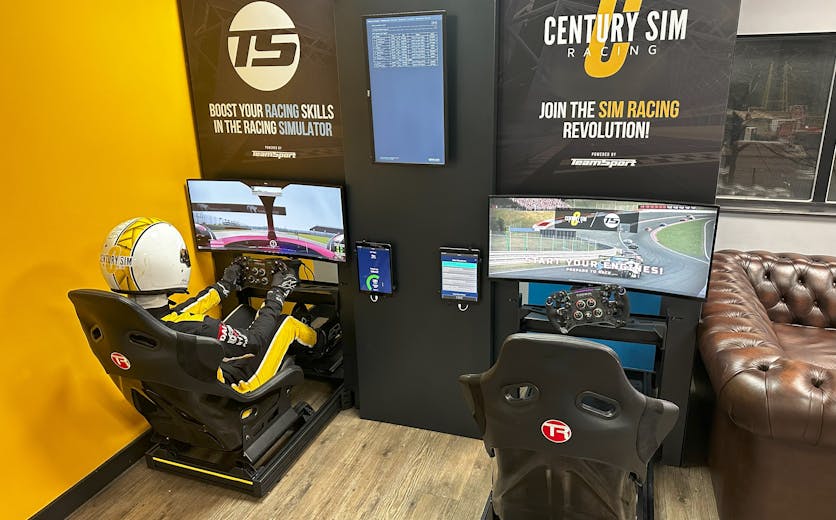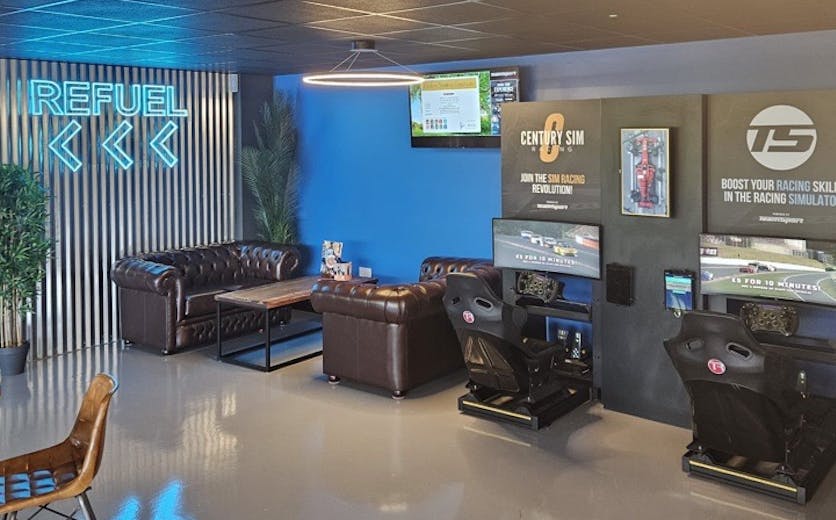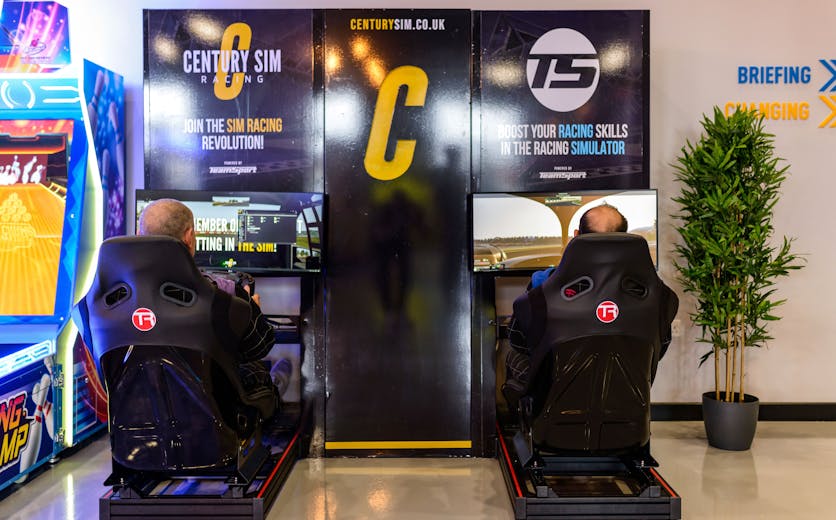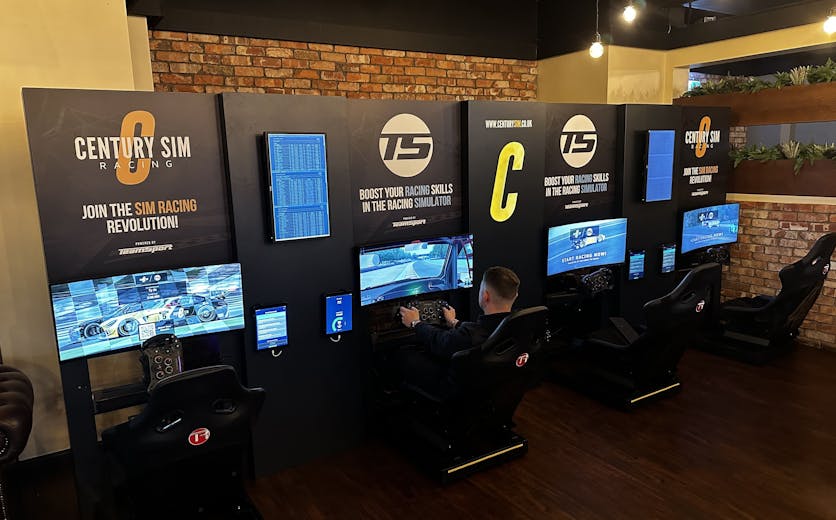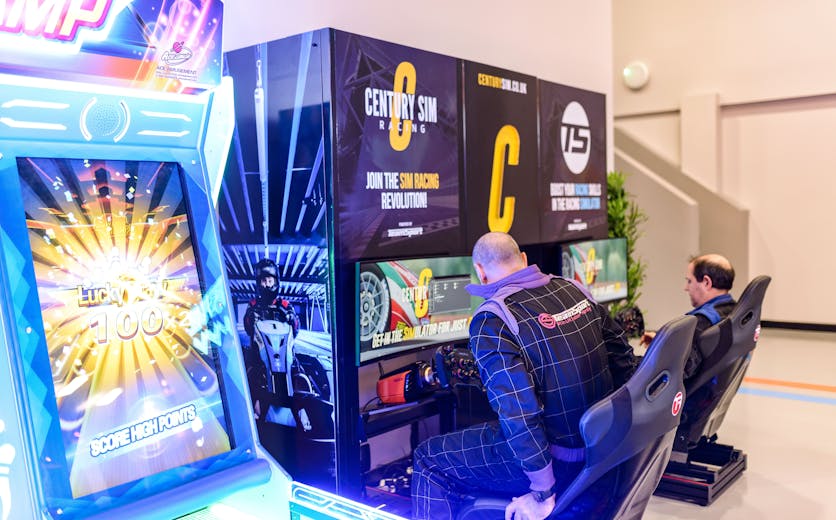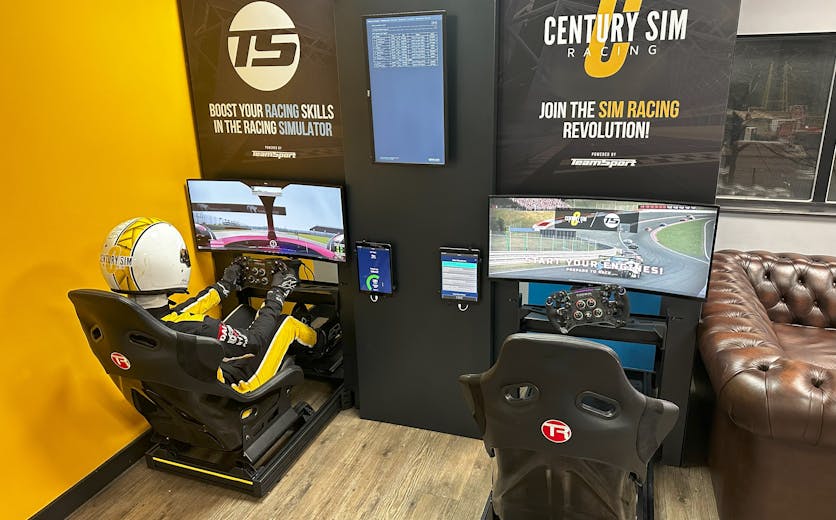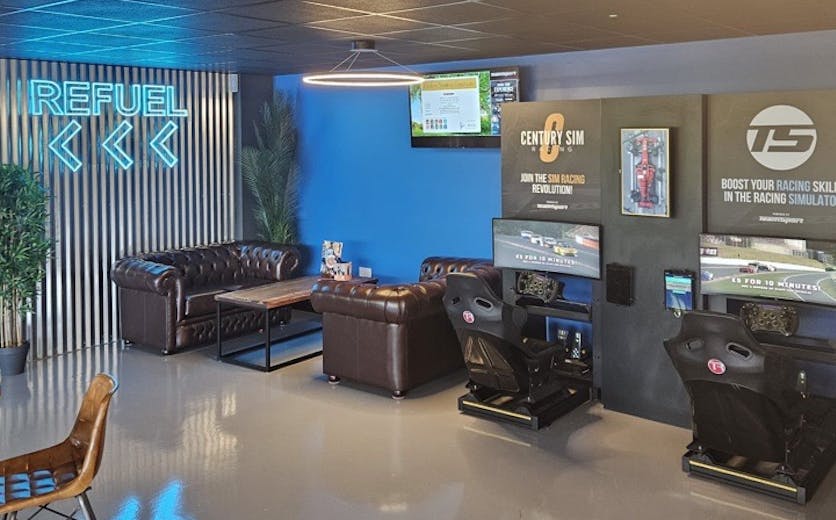 CENTURY SIM FAQ'S
Customers can purchase a game from the bar at their location for their karting event or pre book a game online during checkout (no time needs to be selected), you will be given a ticket with a game code on it when you arrive at the venue, you enter the code into the tablets connected to the Sim Racing Pods and can then play.
Do you need Sim Racing experience to play?
No you can choose from 5 experiences - 2 intermediate, 2 expert, 1 beginner (auto gears, slower)
Can you choose from any race track from around the world?
Customers choose the car they want to race in and then the track is set automatically. Tracks per car are changed every month.
What's the Min age for the game?
If they can reach the pedals they can play
Is there a choice of longer game?
Race would stop after 10 minutes and then you can buy another
What is the Favourite Car chosen to race in?
F1 car is most popular to race
You can call the sales team or add during your checkout online, you will then be issued with your code when you get to site