Molly Winfield's Practice Race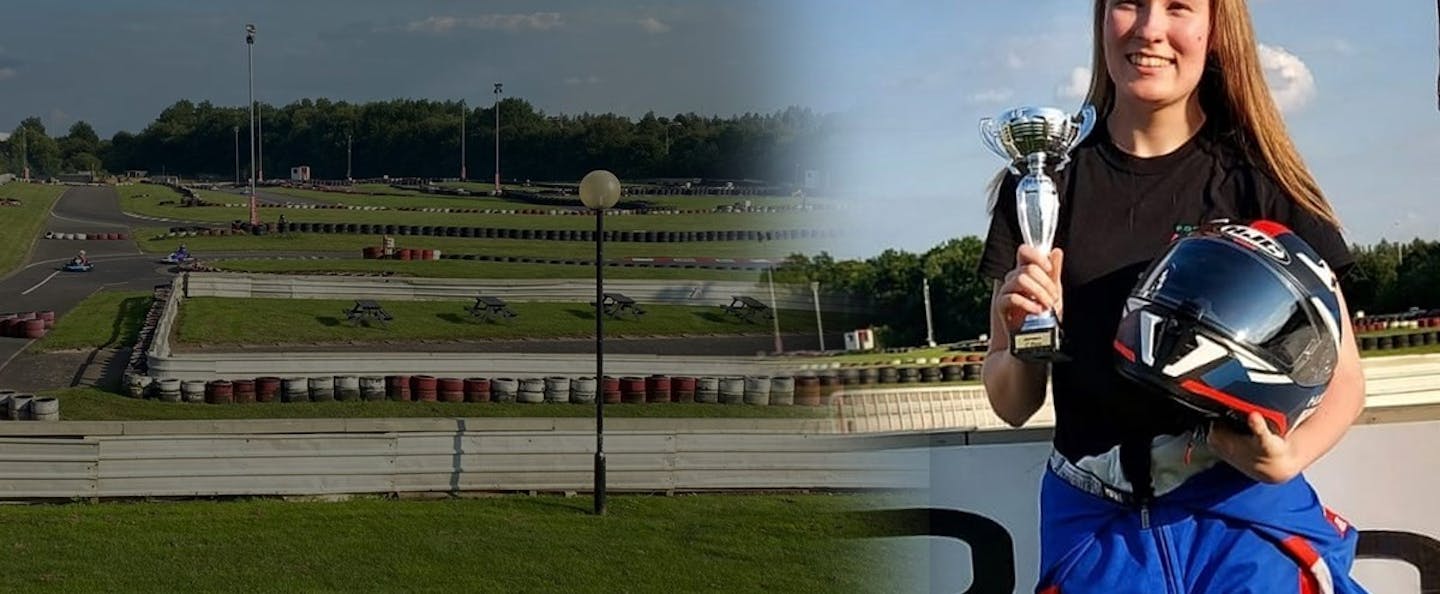 WOMEN IN MOTORSPORT – MOLLY WINFIELD
27 August 2021
As the excitement is heating up for the assessment day on the 19th of September for the Formula Woman competition, Molly has visited Daytona Milton Keynes to get in some practice ahead of the big day. She reports on her awesome track day:
"It was my first time in outdoor Dmax karts, so I was feeling extremely nervous. However, I had a bit of confidence within me as a result of my 1000s of laps around TeamSport tracks. It was so amazing meeting some of the other Formula Woman competitors at the track day and getting a chance to learn their racing experience and see what I was up against.
During the 10-minute practice qualifying, I took the first few laps steady in order to get used to the HUGE 70mph karts and also learn the track. At the end of the practice, we were all stopped on track and sent round to the grid in our respective order. I qualified 3rd but was eager to make up those positions during the race. We restarted our engines and began the slow-rolling start round to the start/finish line where as soon as the green flag was waved… we were off! I got a brilliant start to my surprise, managing to overtake the two leaders within the first 3 corners of the track. From then on, I managed to keep my lead throughout the rest of the race, despite it also being around 25 degrees outside, finishing in 1st position and over 45 seconds ahead of 2nd after the 20-minute stunt! After the chequered flag was waved, we slowly all made our way back into the pit lane and celebrated on the podium after receiving our awesome trophies.
It was a great experience overall. I can't wait to make myself and TeamSport proud on the rest of my racing journey and see where I can get."
A huge well done to Molly on her win at the practice session! We'll be following Molly's journey in the Formula Woman competition, so make sure you watch this space and follow our social channels to find out how she gets on.